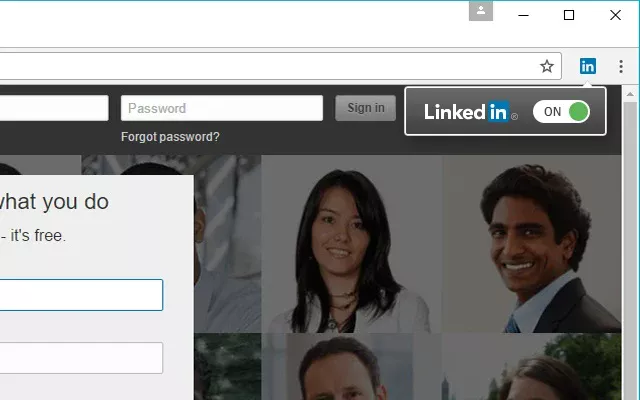 In November 2016, RosKomNadzor began blocking Linkedin on the territory of the Russian Federation.
The decision to block was taken after the Moscow City Court on November 10, 2016, supported the suit of Roskomnadzor about violation of the rules of data transfer of Russian users of LinkedIn to the territory of Russia.
This situation is not at all liked by HR agencies and HR departments of many Russian companies. Now HR staff have to either use complex schemes to bypass the lock, or look for professionals on Avito and HHBrowser Extensions has prepared for you a review of an excellent and very simple plug-in for Chrome, which will allow you to go to Lindekin bypassing the lock without any special tricks.
The extension with the original name "LinkedIn ™ block bypass" does not require anything from you except two clicks.
First to the extension icon, the second to the On button.
After that, you can go to Linkedin and look for the best specialists and communicate with your business partners.